Top In Marketing Real Estate . Buying a home in New Orleans ? Get updated information on real estate NOLA. What section is the best? Where not to buy? What should you buy for ? How high or low should you make your 1st offer when buying? Search for Homes; View Photos, Virtual Tours, and Much More!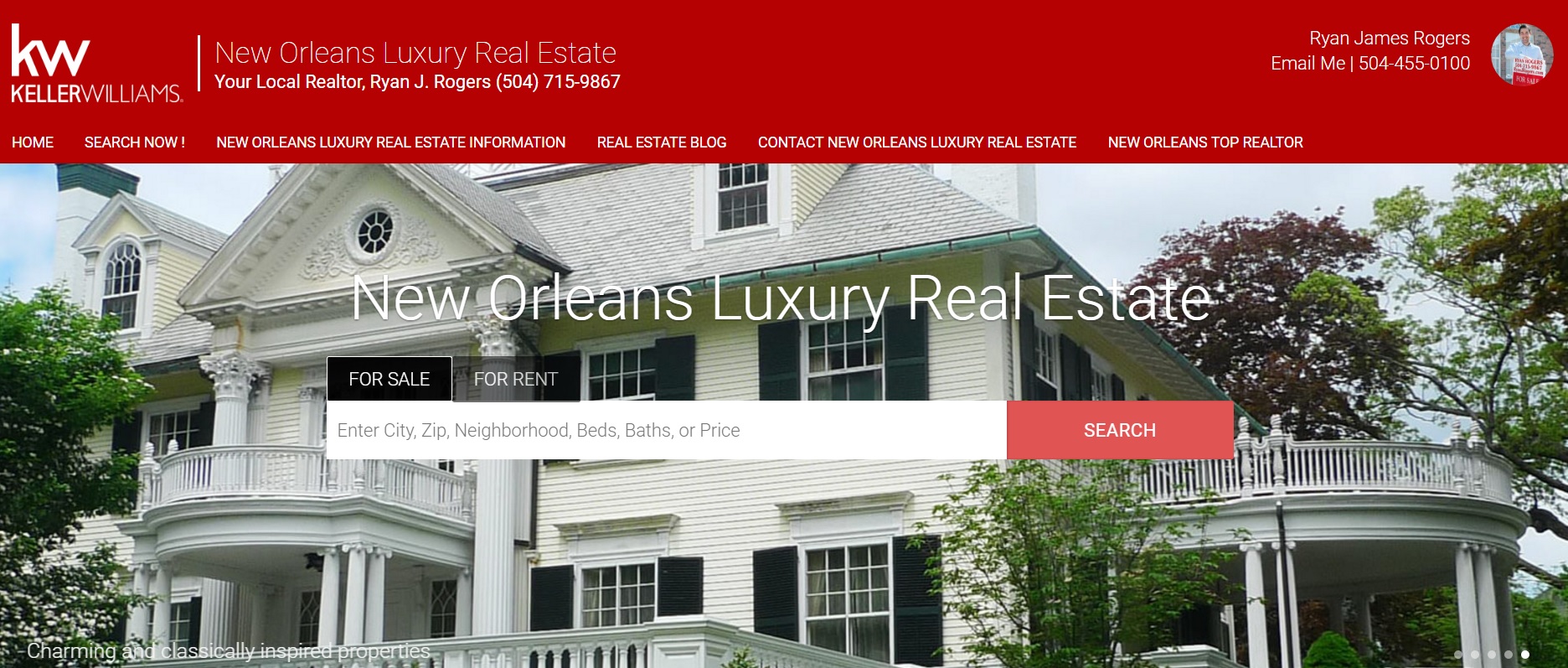 We also can discuss:

* The properties condition
* When is the right time
* Offering price
* Where to find the investment opportunity
* Income producing properties
* Marketing strategy and more…

http://www.neworleansonline.com/

Residential Realty Services We provide free Consultations. New Orleans is the Greatest City, for Business and People.Creating your home wish list: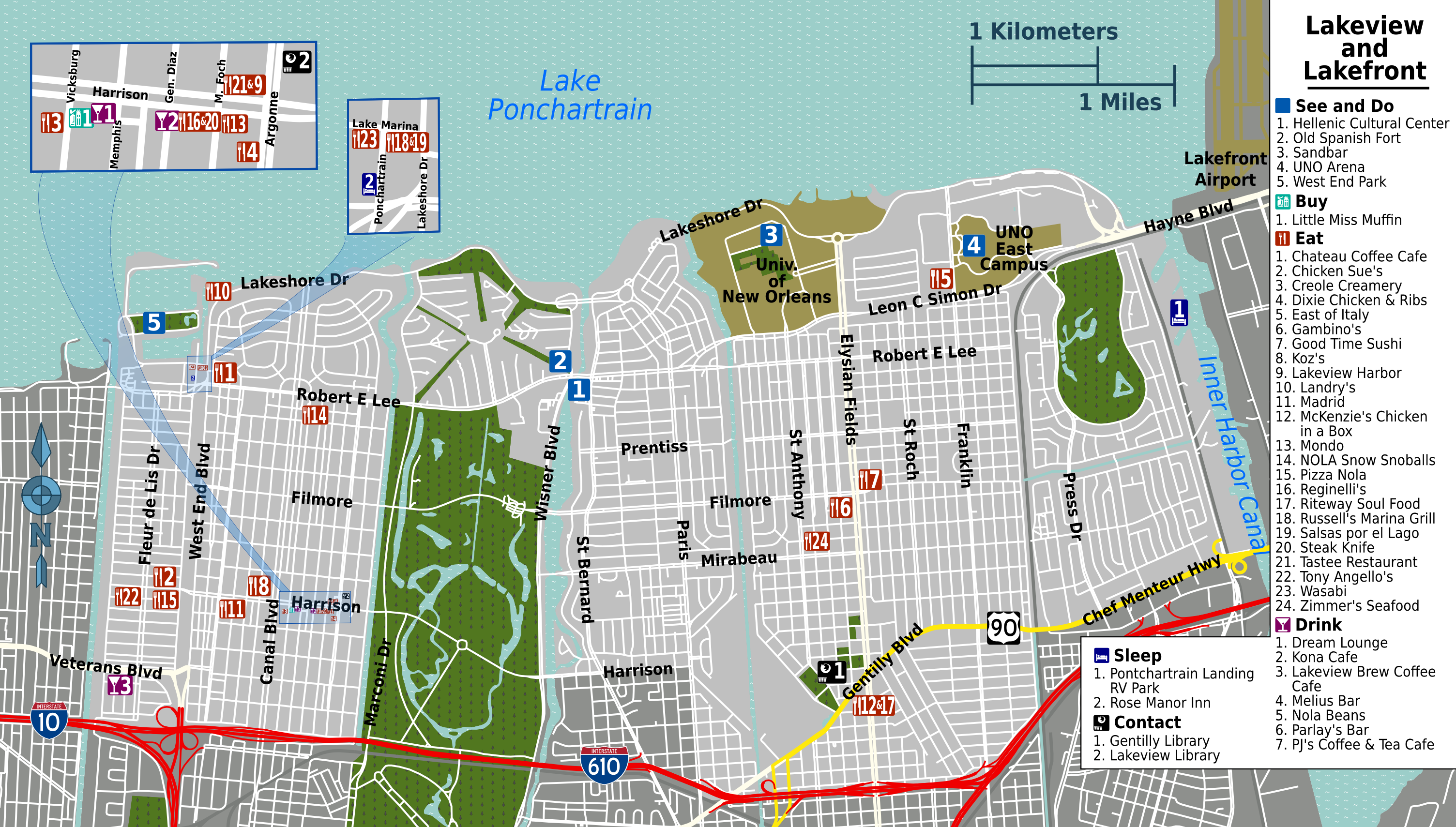 Before the home search begins, your real estate agent will want to know as much as possible about the features and amenities you desire. To help your agent better serve you, analyze what you want and what you need in a home?s features and amenities.

504-715-9867

RyanRogers@kw.com

Keller Williams Realty ( The #1 Real Estate Company )


https://www.yelp.com/search?find_loc=Lakeview,+New…

http://wikitravel.org/en/New_Orleans/Lakeview_and_…


Places to Eat
Chateau Coffee Cafe, 139 Robert E. Lee, Lakeview, 286-1777. Salads, sandwiches, and wraps.
Chicken Sue's 203 W. Harrison. Lunch, including freshly fried chicken, Cuban sandwiches. There are tables for eating in, though much of the business is "to go". For those who remember Lakeview pre-Katrina, owner "Chicken Sue" and some of the staff and menu were formerly at the now defunct Meme's Market Deli. Tel. 371-5546
Creole Creamery 6260 Vicksburg Street (half a block off Harrison Avenue) [1] ice cream. A favorite in Uptown New Orleans, they recently opened this second location in Lakeview. 2p-9p daily.
Dixie Chicken & Ribs, Aragonne Boulevard just off Harrison Avenue. In addition to their popular chicken and ribs, po-boys and local style specials. Dine in or pick up. Tel. 488-1377.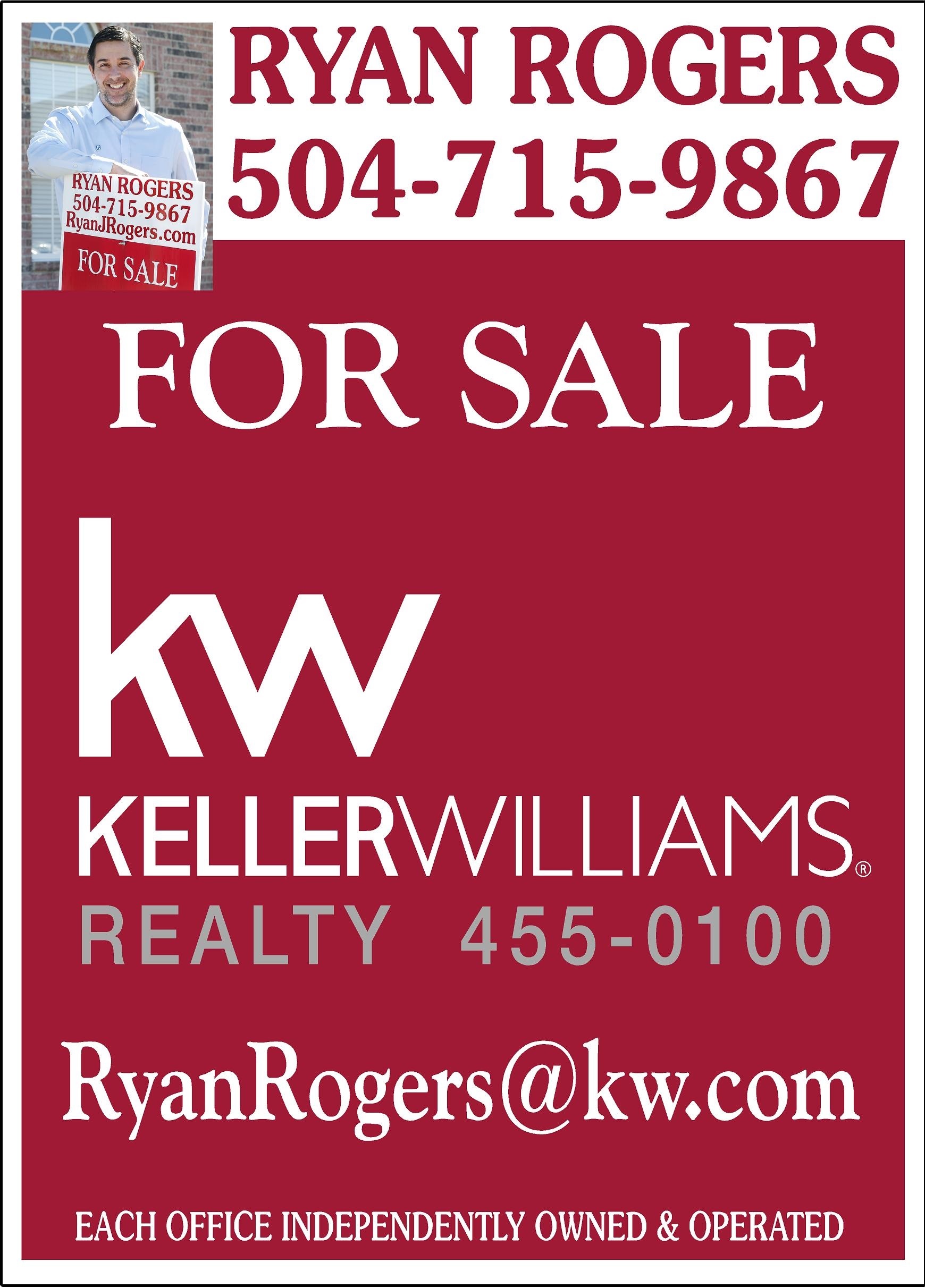 El Gato Negro 300 Harrison. [2] Mid-range Mexican restaurant, popular in the French Quarter, now has a branch in Lakeview. Lunch & Dinner, Tues-Sun. Tel. 488-0107
Harrison Cove 801 Harrison Ave [3] Attached to Lakeview Grocery, the neighborhood's largest grocery, Harrison Cove offers seafood, sushi, sandwiches, and lots more; eat there or to go. Tel. 293-1201
Koz's', 515 Harrison [4]. Lunch, good po-boy sandwiches.
Lakeview Deli, 827 Harrison. Tel. 304-8501
Lakeview Harbor, 911 Harrison. Casual lunch & dinner.
Lakeview Brew Coffee Cafe, 5606 Canal Boulevard (at Homedale Street). Coffee shop with sandwiches, salads, and soups and a variety of fresh baked snacks. M-Sat 6:30am-9pm. Tel 483-7001. Wi-Fi.
Landry's 8000 Lakeshore Drive. Seafood with a view of Lake Pontchartrain. Tel 283-1010 Sun-Thurs 11a-10p, Fri-Sat 11a-11p
MRS Pizza, 141 W. Harrison Ave, ☎ 872-0731, [5]. Pizza, salads and pasta edit
Mondo 900 Harrison Avenue [6] Eclectic menu, local ingredients. Tel. 224-2633
Nola Beans 762 Harrison [7]. Coffee, breakfasts, and lunches (including such local favorites as red beans & rice). Wi-Fi.
Pontchartrain Point 8536 Pontchartrain Blvd tel 282-4233
Reginelli's 874 Harrison. Pizza and Italian. tel. 488-0133
Russell's Marina Grill 8855 Pontchartrain Blvd tel 282-9999
Steak Knife [8] 888 Harrison tel 488-8981. Steaks and chops. Old neighborhood standby is back completely renovated.
Tastee Restaurant / McKenzie's 901 Harrison Ave. Breakfast, lunch, and snacks. Branch of the "Tastee Donuts" chain has recipes and menu items from the defunct local institution "McKenzie's Bakery".
The Velvet Cactus 917 Harrison. [9] Mexican. Tel 301-2083
Wasabi 8550 Pontchartrain Blvd. [10] Sushi & Asian grill, lunch & dinner 7 days. Tel 267-3263
Zachary's by the Lake 7224 Pontchartrain Blvd [11] Seafood & New Orleans tel 872-9832



More Area Information

Lake Pontchartrain is a wide rather shallow brackish water lake. Lake Pontchartrain is roughly oval in shape, about 40 miles wide from east to west, and measures about 25 miles from north to south. The far shore is beyond the horizon, giving it the appearance of an inland sea.
The Lake was long a favorite recreation area for New Orleanians. In the 1960s problems with pollution closed the New Orleans shore to swimming. A popular and successful "Save Our Lake" campaign began in the 1980s to eliminate pollution sources running into the lake. By 2000 water quality far surpassed that needed for safe swimming. After the setback of Katrina in things are improving again.
Much of the shore is a series of parks, known collectively as Lakeshore Park. The Lakeshore Park is a pleasant place to picnic during good weather.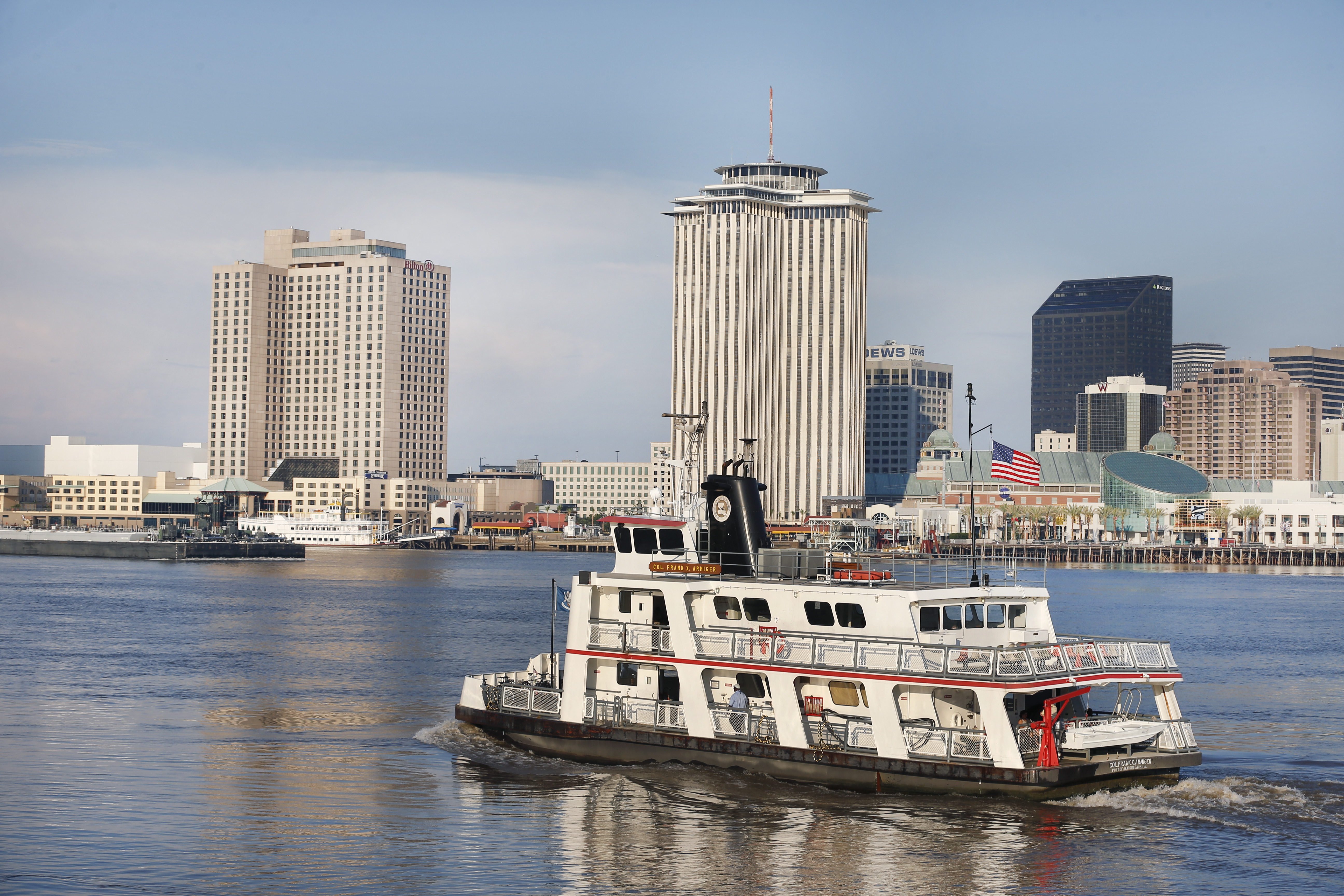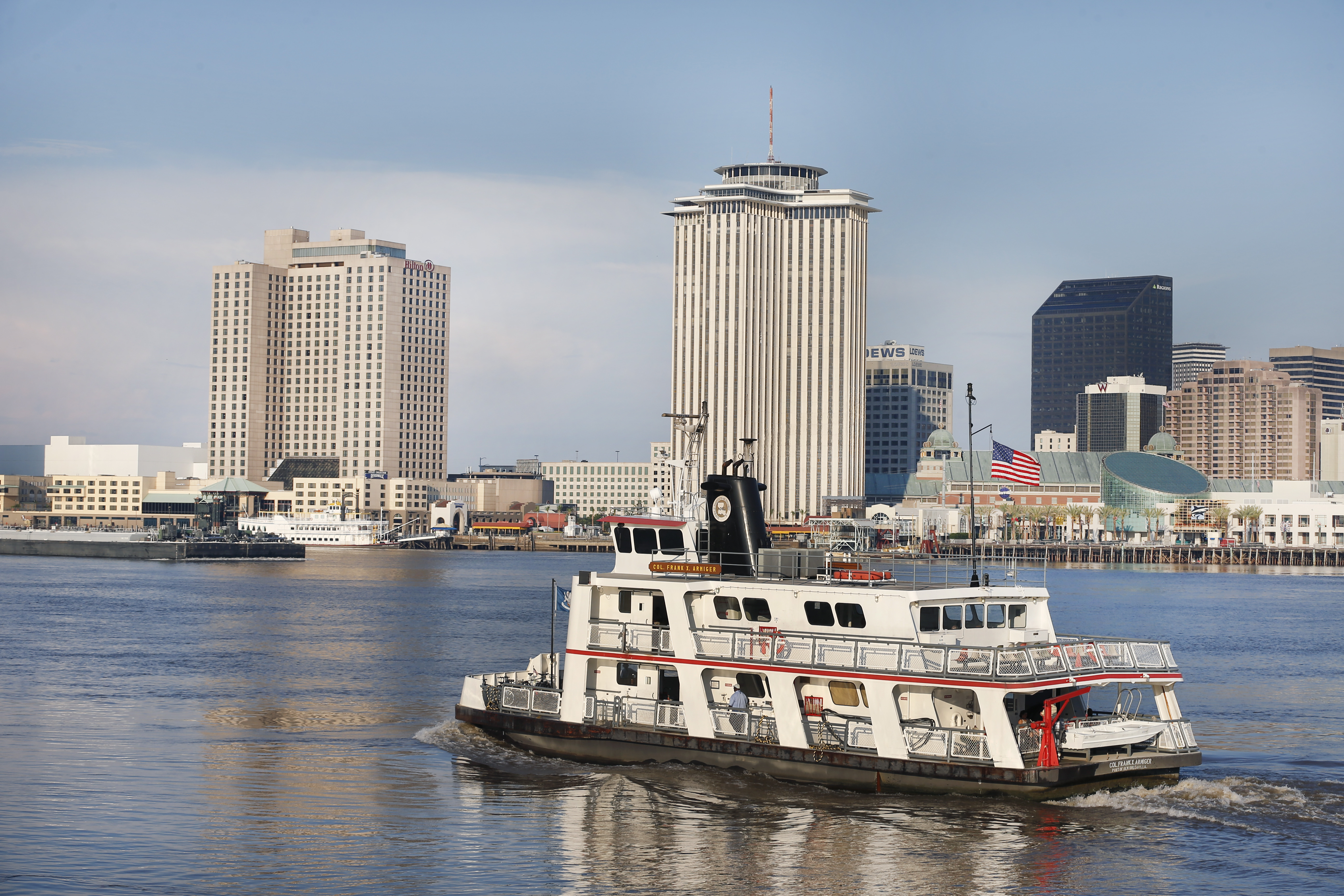 Lake Vista Area and Old Spanish Fort ruinsLink to Lake Vista Real Estate For Sale Here !Old Spanish Fort the remains of this colonial era fortification are just across the Bayou and Robert E. Lee Blvd. from the Hellenic Cultural Center. Not much to see; little remains other than a few walls and ruined piles of brick foundations. May not be worth a special trip unless you're a serious fortification buff, but if you're nearby anyway, worth a quick look. If you go here, note that the Hellenic Cultural Center is just south-east across the Bayou in the Gentilly.West End is a park with a marina at the end of West End Boulevard. (The seafood restaurants and bars which used to surround it were all destroyed by Katrina. As of early 2012 one is in the early process of rebuilding.) Getting there is a slight trick if you aren't familiar with it. Take West End Boulevard almost to the end: when you see the sea-wall with "WEST END" in big letters on it, don't go straight, instead turn left. After the road parallels the seawall for a while it will bend right and you'll find yourself at West End. If you accidentally go straight, you wind up driving along Lakefront Park, which also has a nice view of the lake.—————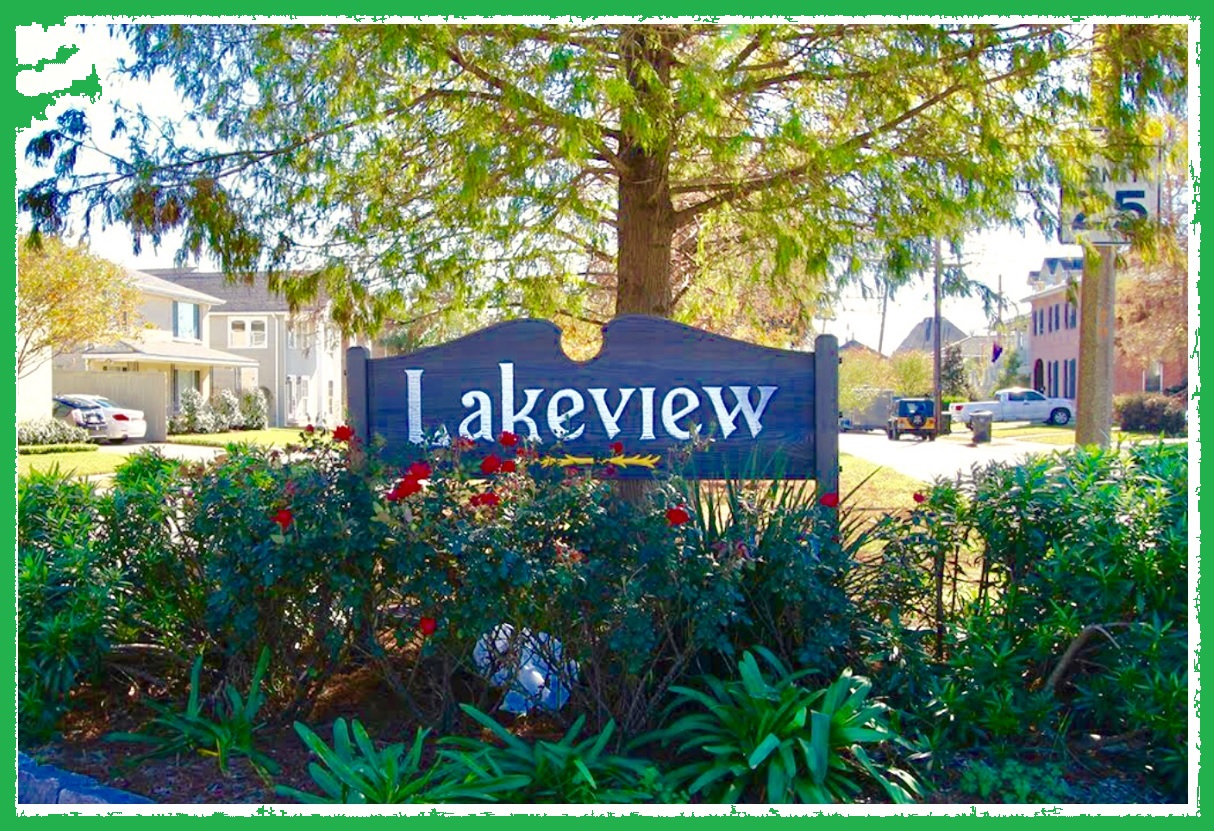 ——————————————————–Before the home search begins, your real estate agent will want to know as much as possible about the features and amenities you desire. To help your agent better serve you, analyze what you want and what you need in a home?s features and amenities.504-715-9867RyanRogers@kw.comKeller Williams Realty ( The #1 Real Estate Company )Certifications:National Association of Realtors, MemberLouisiana Realtors Association, MemberNew Orleans Metropolitan Association of Realtors, MemberNew Orleans Luxury Real Estate ®, OwnerThe Property Guys ! Top In Marketing Real Estate.